There is something you might not know about me. I might have mentioned it here before, but I'm not sure so I'm going to assume most of you don't know. Except for Abigail.
I have stretched ears. Gauged. Whatever you want to call them. And they are actually pretty big. (Size 00.. I would say about the size of a dime.) Especially most people can look at me and not even realize my ears are stretched.
(My last employer didn't know I had gauges until about a year after I started working there.) Seriously.
I don't know if I could do it again if I had a do-over. But now that I've had them for nearly five or six years and the pain I went through to get them (hurt worse than my tattoo.. no joke.) I don't want to get rid of them.
The thing is, I want new plugs. I've had this set for most of the time I've been at this size, and I love them. They don't fall out while I'm sleeping. And they look like regular earrings to most people. Except once I had an interview and the interviewer had gauges so she realized.. I would've had to take them out to work there, or wear
fleshies
. Kinda glad I didn't get the job after all.
So I've been browsing Etsy today looking for some ideas.. What do you guys think?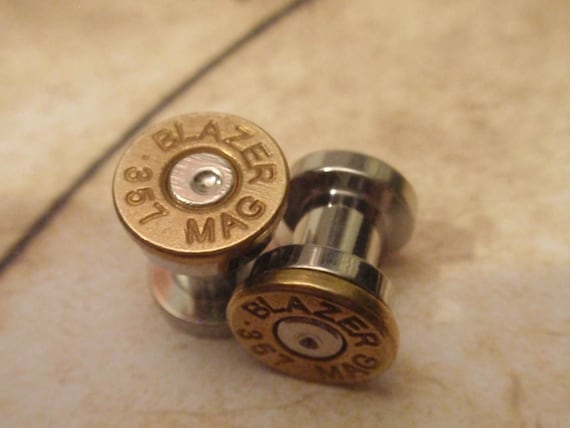 Bullet Plugs
I love these! Especially since my favorite gun to shoot is a .357 Magnum :)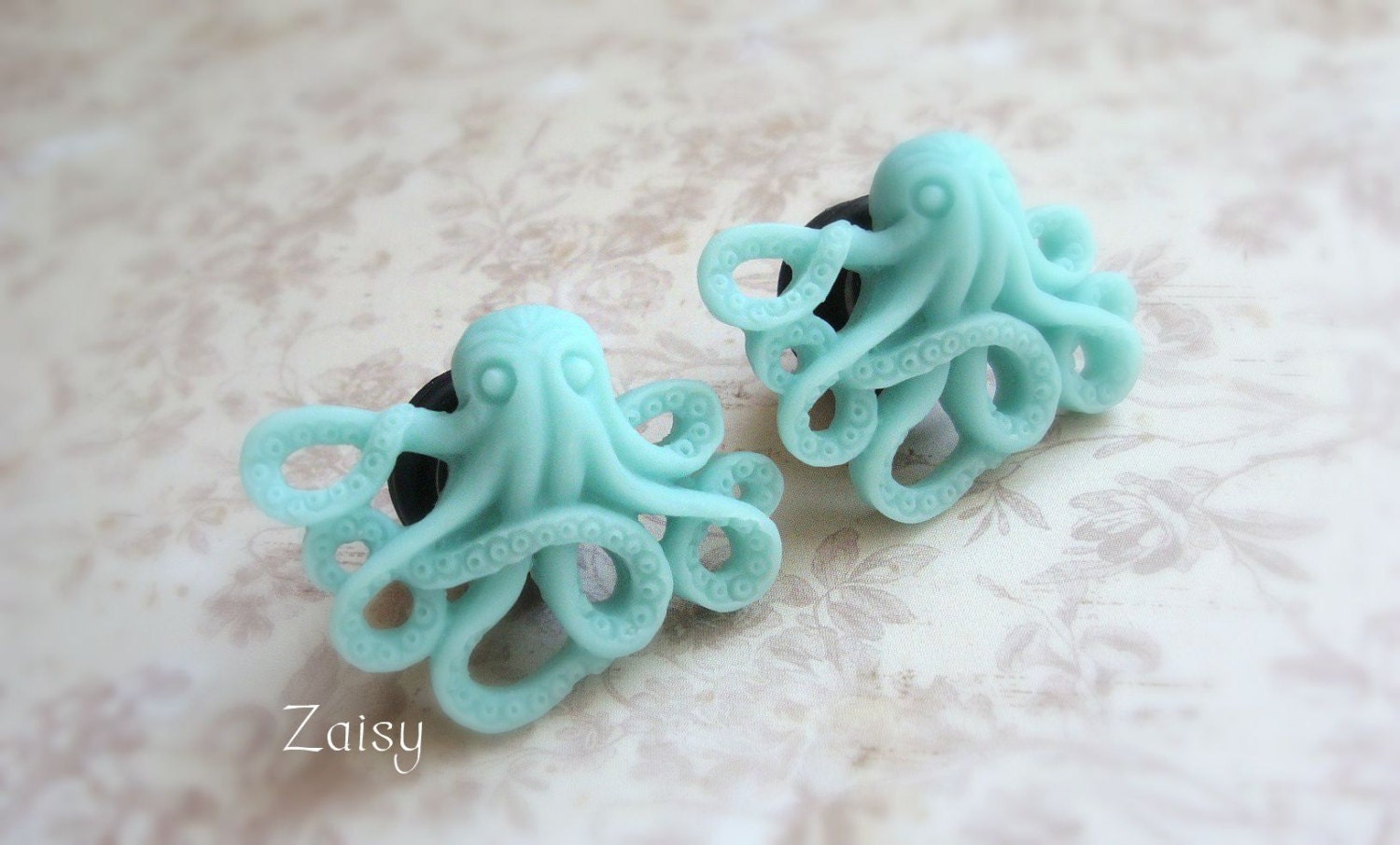 Octopus Plugs
I think these would be seen as plugs right away, but they are adorable. (Did I really just say an octopus is adorable?! It is aqua, afterall.)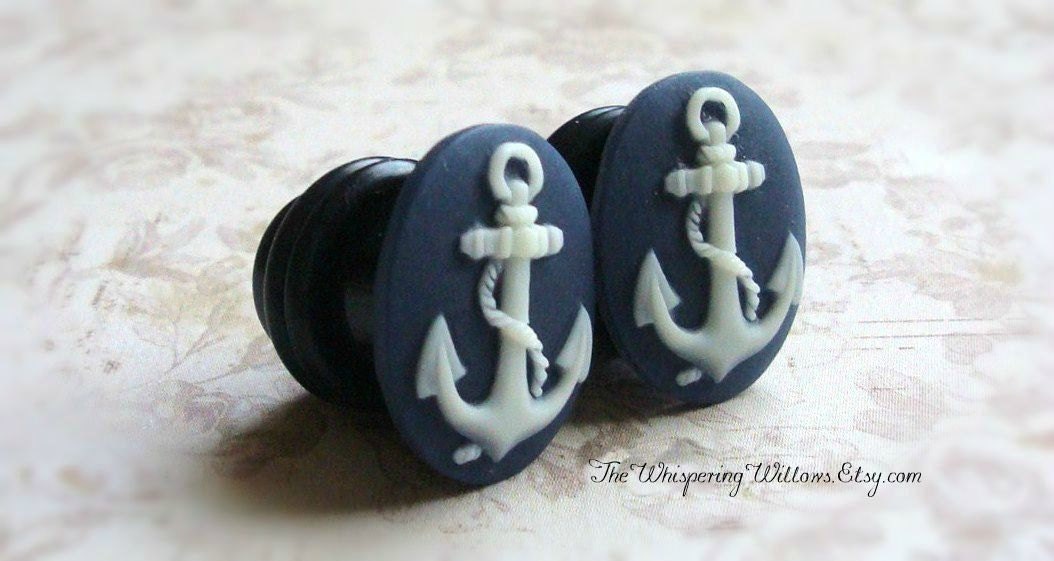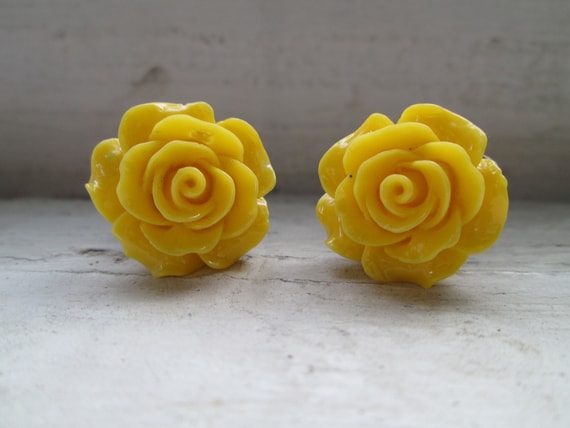 I'm not really a yellow person, but I love these.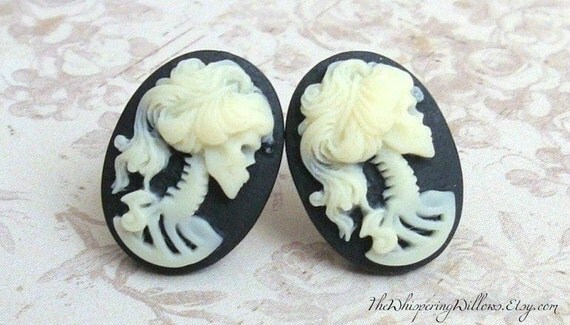 So you can see my dilemma. Too many choices. And I haven't gone through all 119 pages of my search results on Etsy. Do you know other handmade shops that make gauges! Let me know!


What do you think?
Do you have pierced ears?
Do you think gauges are gross? (I've heard this many times.)